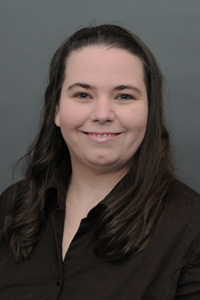 Jenni, the owner and main webmaster, is located in Portland, Oregon and has been helping people, organizations, and businesses with their web site needs since the late 90s. She shares web design duties with her husband, Andy Simonis.
She began doing web site design in 1996 while at the University of Houston. Until a few years ago, she created sites using hand coded html and css (style sheets). In 2003, she began working with sites created with Drupal, a Content Management System. This software allows for all editing and adding of new content to be done via web browser. Only upgrades to the software and changes to the template require FTP access. This CMS makes maintaining a web site quick and easy, which means that organizations and businesses have much more of an ability to keep their content updated without the need for a webmaster for every little edit.
Realizing that small businesses, individuals and non-profit organizations often have nowhere to turn for their computer and internet needs, Jenni decided to work to fill that need. Offering solutions at prices much less than the $100+ an hour paid by big businesses, she is able to help small businesses, non-profits, and campaigns compete for less.
The web site packages she creates are customized based on the needs of the customer. Some only need the install and custom template created -- all content work, maintenance, etc. is done by the customer. Others want to do the content themselves, but need help with the maintenance and upgrades. Many need full support, which includes e-mailing over content changes and additions to Jenni, who then puts the information online. 
In 2009 and 2010 she taught workshops at Washington State University on Drupal. She has also held numerous trainings in Drupal and CiviCRM for individuals, campaigns, organizations, and businesses. Trainings have been held in a classroom setting, one-on-one, over the phone, and via video conference.
Jenni enjoys working at home as it allows her to be a stay-at-home mom to the family's daughter. She graduated with an Associates of Applied Science degree: Computer Information Systems - Web Design and Webmaster and an Associate of Science Oregon Transfer – Business degree. She is currently pursuing a Bachelor's Degree from Eastern Oregon University in Leadership, Organization, and Management Concentration for Business Administration.